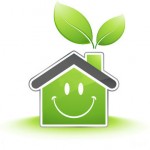 As we are becoming more conscious of the effect our modern lifestyles have on the environment, it is clear that we all need to take certain steps in ensuring that no further damage will be done to the environment.
Restoring your windows instead of replacing them with modern, vinyl units is one of the many ways to be environmentally conscious.
By restoring your windows you are making use of existing materials. You are saving the materials and energy that would be used in the production and installation of new windows for your home. Thus, this reduces the overall impact your home has on the environment.
Additionally, restoring your windows means that you are avoiding modern vinyl units. Vinyl windows are made out of PVC (Poly Vinyl Chlorid). The production of PVC leads to the release of dangerous toxins in the air which are detrimental to the environment and human health. More information on PVC production and its negative effect on the environment can be found at http://www.pvcinformation.org/